Factors Influencing Home Affordability in Today's Market
Posted by Aimee Burroughs on Thursday, May 18, 2023 at 9:00 AM
By Aimee Burroughs / May 18, 2023
Comment
Factors Influencing Home Affordability in Today's Market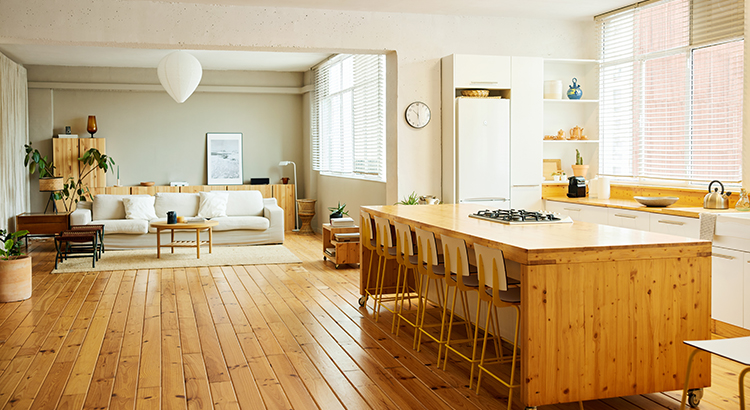 A significant focus has been placed on the impact of higher mortgage rates and the resulting affordability challenges faced by prospective homebuyers. While it is true that rates have risen significantly since the pandemic's record-low levels, home affordability is influenced by more than just mortgage rates. It is a complex interplay of mortgage rates, home prices, and wages that ultimately determines affordability.
To gain a comprehensive understanding of the current state of home affordability, it is crucial to consider how each of these factors is evolving. Let's delve into the latest insights:
1. Mortgage Rates
Although mortgage rates have increased compared to a year ago, they have largely fluctuated within the 6% to 7% range over the past eight months (refer to the graph below):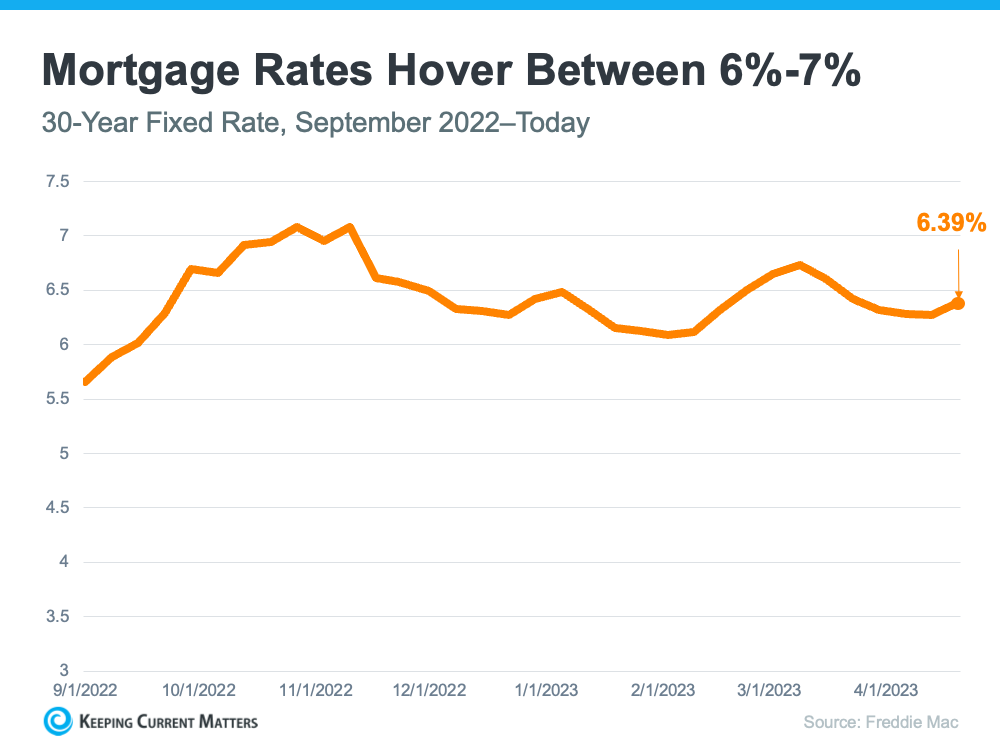 The graph illustrates some volatility in mortgage rates during this period. Even a slight change in these rates can impact your purchasing power. Therefore, it is essential to rely on the expertise of real estate professionals who can provide up-to-date market insights and guidance. While predicting future mortgage rate movements is challenging, many experts anticipate that rates will likely hover around 6% to 7% in the near term.
2. Home Prices
In recent years, home prices experienced rapid appreciation due to the historically low mortgage rates observed during the pandemic, which stimulated buyer demand. This surge in demand coincided with a record-low housing supply, resulting in upward pressure on home prices. However, the current higher mortgage rates have contributed to a deceleration in price appreciation.
It is important to note that home price trends vary across different markets. Some regions have witnessed slight declines, while others continue to experience price growth. Selma Hepp, Chief Economist at CoreLogic, explains this divergence:
"The divergence in home price changes across the U.S. reflects a tale of two housing markets. Declines in the West are due to the tech industry slowdown and a severe lack of affordability after decades of undersupply. The consistent gains in the Southeast and South reflect strong job markets, in-migration patterns, and relative affordability due to new home construction."
To gain insights into price dynamics in your local market, it is advisable to consult a trusted real estate agent.
3. Wages
A positive aspect contributing to affordability is the rise in incomes. The graph below, utilizing data from the Bureau of Labor Statistics (BLS), showcases the growth of wages over time: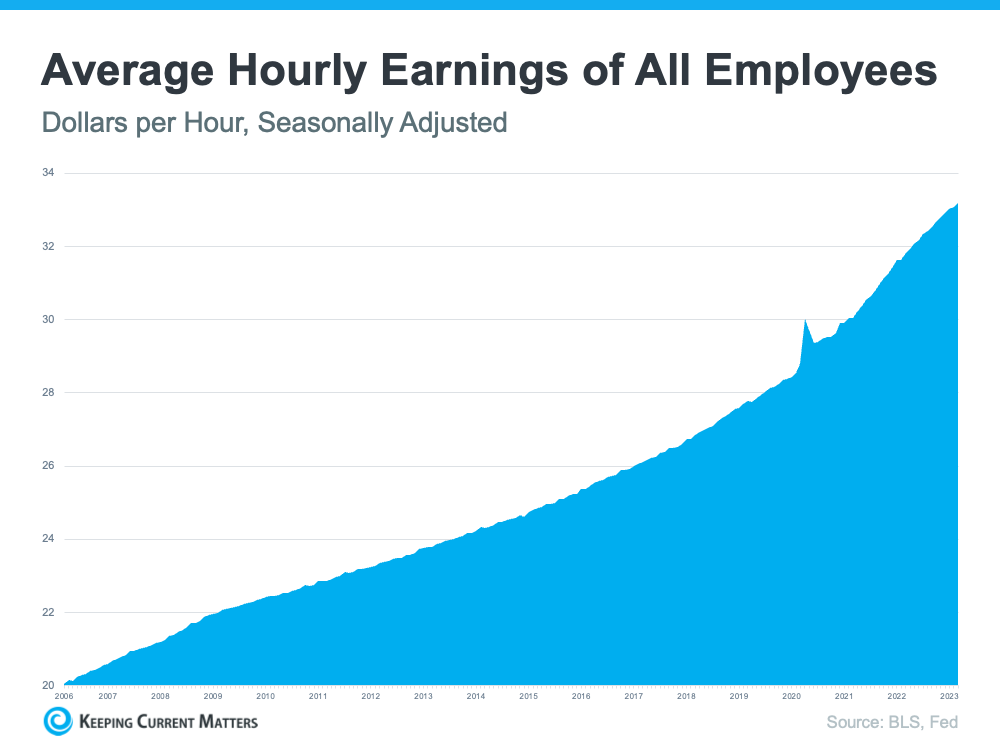 Increasing wages enhance affordability by reducing the percentage of your income dedicated to mortgage payments. This means that a smaller portion of your paycheck is allocated towards monthly housing expenses.
Home affordability is a product of various factors, including mortgage rates, home prices, and wages. If you have inquiries or wish to gain a deeper understanding, it is highly recommended to seek the guidance of a real estate professional who can provide localized insights and clarify how these elements intersect.
In Conclusion
For individuals contemplating a home purchase, understanding the key factors influencing affordability is vital in making informed decisions. To remain well-informed about these factors and their implications, it is advisable to connect with a trusted real estate professional who can provide up-to-date information and guidance.