Aimee Burroughs
Team Lead/Agent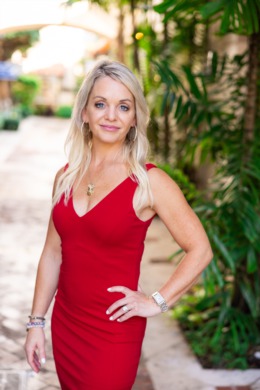 Aimee Burroughs is a multifaceted professional, excelling as the Team Lead at The Burroughs Team, with The Agency of Palm Beach. Alongside her real estate expertise, she is a dedicated mother of three wonderful kids and a loving wife to a firefighter. With a passion for Olympic weightlifting, Aimee continually pushes herself to new heights.
Aimee's deep knowledge of the real estate industry empowers her to guide clients throughout Palm Beach County in securing their dream homes or making successful property sales. However, what sets her apart is her exceptional video marketing expertise, which allows her to go above and beyond for her clients.
Understanding the power of visual storytelling, Aimee harnesses her video marketing skills to create compelling property presentations and captivating virtual tours. By leveraging cutting-edge video technology, she elevates her clients' listings, garnering more attention and attracting prospective buyers from all corners.
At the heart of her business philosophy is a client-focused approach. Aimee takes the time to understand her clients' unique needs and preferences, using her video marketing prowess to create tailor-made marketing strategies that resonate with potential buyers and sellers alike.
Aimee's expertise in both real estate and video marketing has earned her recognition as a top agent, setting her apart as a leader in the industry. Her commitment to continuous improvement ensures her clients receive unparalleled service at every step of the process.
Beyond her thriving real estate career, Aimee finds solace and strength in her passion for Olympic weightlifting. This pursuit of excellence extends to every aspect of her life, driving her to deliver the highest standards of professionalism and dedication.
Balancing her career, athletic endeavors, and family life, Aimee is an active supporter of her children's sports activities. She finds inspiration in her husband's commitment as a firefighter and embraces every opportunity to give back to her community.
With her comprehensive real estate expertise, unmatched video marketing skills, and a loving family by her side, Aimee Burroughs goes above and beyond to deliver exceptional service to her clients. She represents the perfect blend of excellence, dedication, and genuine care, making her an invaluable partner in achieving your real estate goals.